SPORTS FISHING IN MAURITANIA
About Mauritania...
Just an hour and a half by plane from Las Palmas de Gran Canarias is the capital of Mauritania, Nouakchott. This country is located northwest of the African continent, in the western region of the Sahara. 90% of its territory is occupied by the desert, its landscape being predominantly flat and not very rugged, with large areas of dunes. To the west, 795 km of coastline are projected over the Atlantic Ocean, a large part of that coastline is virtually virgin and is part of the Saharan bank that is characterized as one of the richest in the world in fishing. There abound tunas, palometones, cobias, choco and lobsters. It also hosts dolphins, sharks, mulberries, gold, rays and groupers, in addition to other varieties that are the dream of sports sinners.
Mauritania is a country that appreciates Spain and the Spanish. Although the local language (Hassaniya) and French are mainly spoken, an important part of the population understands Spanish. The main feature of this country is the hospitality of its people. Coming to Mauritania to fish is much more than practicing this sport. It also means knowing a little of their culture, entering the desert, enjoying their sunrises and sunsets, sharing with our fishing colleagues the khaimas (typical blackberry tents) located between the coast and the desert and savoring the delicacies of the area.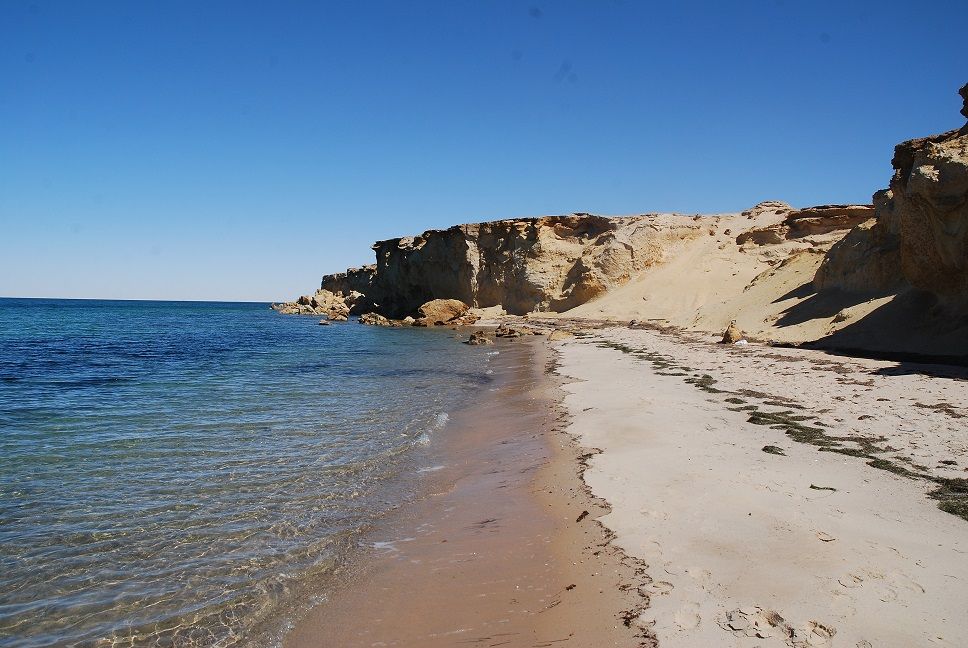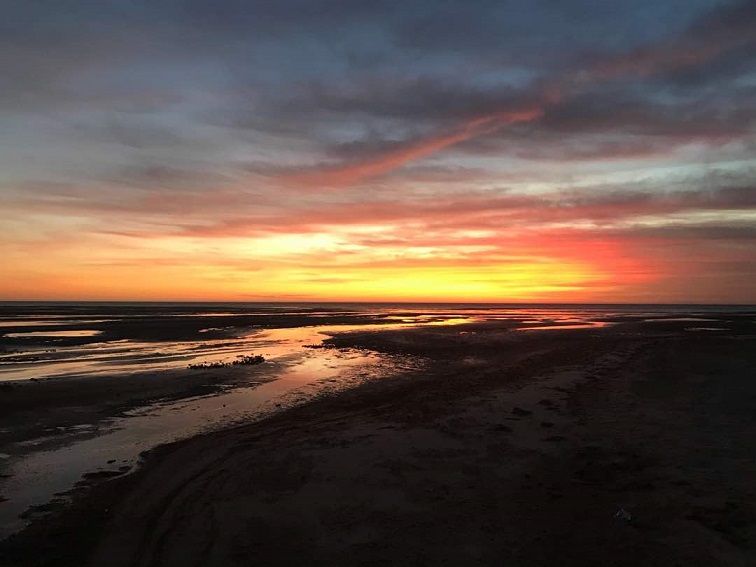 Fishing is so abundant that, regardless of the modality that is practiced, it allows you to make large catches from the shore without the need to use boats.
We do not know anyone who has decided to enjoy a fishing day with us in Mauritania that does not want to return. Do not lose this opportunity! Cheer up!
Fishing in Mauritania
Photos courtesy of Antonio Pradillo during his stay in Mauritania
Day 1: Arrival in Nouakchott (Mauritania)
The main most direct airlines to get to Mauritania are Binter (for Gran Canaria), Airfrance (for Paris) or Royal Air Maroc (for White House). If you decide to travel by Binter or Airfrance as soon as you arrive at the airport, we will pick you up and transfer to the camp where we will make the fishing days, always accompanied by a Spanish guide. In case of traveling with Air Maroc, the flight arrives at night, so we will spend the night in a Nouakchott Hotel and the next day we will move to the camp. Without a doubt, it is preferable to choose the first option.
Day 2 to 5: Fishing days
After a journey by road and desert in 4x4, you can enjoy 4 days of uninterrupted fishing on kilometer beaches and coves. During these days we provide you the stay in comfortable blackberry khaimas with full board so that you only worry about making great catches. The most recommended fishing techniques are spinning, fly and surfcasting.
Days 5 and 6: Last sets and return to Nouakchott
After three days of fishing, on the fifth and last day we can hurry the fishing until noon and then we will return to the camp to pick up and return to Nouakchott. The arrival in the capital of Mauritania is scheduled late in the afternoon, once there we will spend the night in a hotel with all the European comforts and the next day we will take you to the Nouakchott International Airport to return to your destinations of origin.
SPECIES
Bailas, Abae, Palometones, Samas, Jureles, African pompano, Makerels, Cobias, Sargos, Mero, Cherne...
SEASONS
Although in Mauritania fishing abounds throughout the year, the most recommended months and with milder temperatures are from October to June
Everything you need to know before traveling
Recommended equipment:
Lo ideal sería llevar 2 cañas para el spinning : uno a partir de 2,49>3 mts / 15-80 grs y otro más ligero de 2,10>2,3 mts /7-28 grs aproximadamente .
El trenzado del 20 (para 20 kg de resistencia) y del 13 para el equipo ligero.
Flúorocarbon del 60/100 y del 35/40 para el light.
Los señuelos : popper pulsion TR de sakura 135 , managutsuo de hart 120 , roosta de halco , sea ranger o Robert lures de 60 grs.
Minnow de savage gear :sandeel jerk minow , rápala : minow Maxrap 15cm
Pro-Q de Seaspin, sandeel surf Walker de savage .
Vinilos de savage : monster slug , sandeel slug , one up slug de sawamura y súper giant Xlayer de megabass , crazy sand eel de Fish.
Jigs metálico de 10 a 45 grs de flashmer , molix , hart y savage ... todos funcionan colores azules , pink y chromo que tengan muchos destellos .
Useful information:
Have a valid passport valid for six months.
The visa is processed directly at the airport upon arrival and costs € 55.00.
The currency of Mauritania is the "ouguiya", we recommend carrying foreign exchange with you, Euros or Dollars, since the cards do not work.
The time is G.M.T
Vaccines are not necessary but you do have it better.
Obligatory to take out travel insurance before traveling.